2021 on Tinka Steinhoff Booking:

Tuomas A. Turunen

Liebe Abonnent*innen,

News about Tuomas A. Turunen!

> from now on he'll publish a new video every other week, starting with Savotta (see below!)

> there's going to be a new solo album out in autumn 2021 (skip records)

> with his project "The Wine Composer" he travels to wine areas and composes new songs inspired by wines, areas and people: The Wine Composer, Blog
Video below. This is a nice possibility for open air concerts next summer!

Herzliche Grüße,
Tinka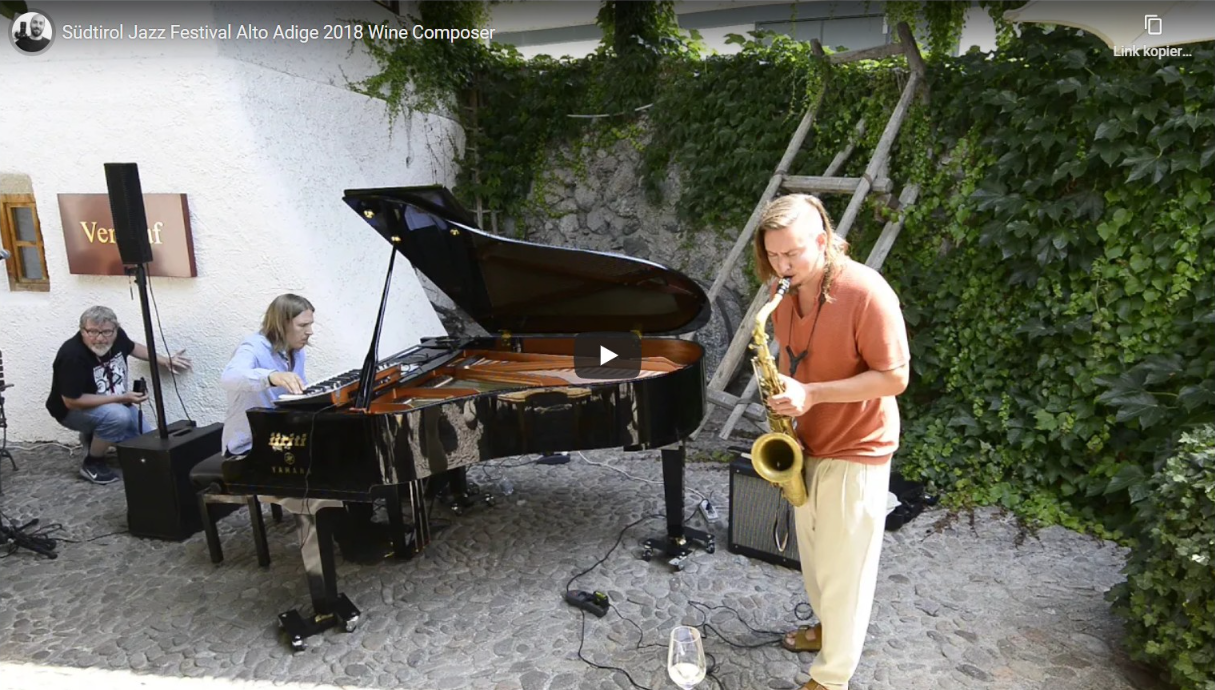 Line-Up:
Tuomas A. Turunen, Solo Piano


"Searching spaces between classical musc and jazz has been one of the big trends of the past

decades, and the folkloric tradition has always been interpreted and exploited in the history of

music. However, Turunen succeeds in his own big fusion in an exceptionally wonderful way;

Ornaments of Time is master's work."
5/5 stars suomijazz.com (FI)


"With a harmonic sensibility, he enriches little by little his subject and dresses it with variations,

with wider ranges. His compositions explore vaste horizons in a sonic world where the music

breathes; he opens up dreaming as well as vivacious ambiences"
Vumètre (FR)
Links, links, links (click on pictures):
Tourdates & avails (ohne Gewähr)
20.03.21 DE-Sonneberg - Sonjazz
Release Tour is planned for Autumn 2021!