TSB OFFDAYS 2023
Season 3, Episode 11 - 13:
Emil Brandqvist Trio - Martin Tingvall - Marja Mortensson

Today I'm off to Sweden and Norway with the project "Away with the Offdays".


For the Emil Brandqvist Trio, the newbies in my roster, a few dates have already come together for the release tour of "Layers Of Life" - but as always we want more, more, more :). Martin Tingvall will also be playing a few dates for the lovers of Scandinavian piano art. One date is still available near the Alps - and don't forget: The Tingvall Trio will go on a releas tour in autumn/winter 2023!


Also very exciting: Marja Mortensson is about to go on her first real tour outside Norway after her maternity leave (with a baby on board, I love such tasks!) - so far it's going to four countries and it looks like we'll even manage a tour that is impressive in terms of sustainability. If it works out (travelling with family, some time to rest in between, no flying except to and from Norway and rocking as few kilometres as possible on tour) I hereby promise to buy a round at jazzahead! for everyone who replies to this newsletter with a letter of motivation. I confess, I'm already really proud of this tour, I think it's beautiful. #selfpraisesmellsbeautiful


I look forward to your mails and calls, as always!


EMIL BRANDQVIST TRIO
LAYERS OF LIFE
"true sound painting artists"

3Sat Kulturzeit, DE
23.02.23 SE-Stockholm - Fasching

24. - 27.02.23 available Scandinavia
28.02.23 SE-Halmstad - Jazz i Halmstad

05.05.23 DE-Hameln - Doubletime Jazzclub

06.-08.05.23 available
09.05.23 DE-Berlin - A-Trane

10. + 11.05.23 available
12.05.23 DE-Hamburg - Laiszhalle
07.07.23 DE-Flensburg - Hofkultur
25.09.23 SE-Göteborg - Konserthuset
23.10.23 DE-Kassel - Theaterstübchen


24.-26.10.23 available
27.10.23 DE-Viersen - Jazz Circle*
18.11.23 DE-Illingen - Illipse
19.11.23 DE-Freiburg - Jazzhaus

Emil Brandqvist - drums
Tuomas A. Turunen - piano
Max Thornberg - bass
MARTIN TINGVALL
WHEN LIGHT RETURNS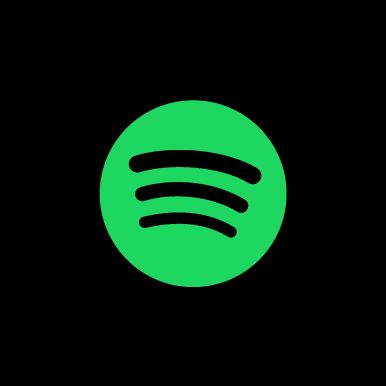 "Magical"

Brigitte

, DE

04.05.23 DE-Mannheim - Ella & Louis


05.05.23 available


06.05.23 CH-Alschwill - Piano di Primo
07.05.23 DE-Koblenz - Kleiner Saal der Rheinischen



Martin Tingvall

- piano

Tingvall Trio Daten:
22.01.23 DE-Kiel - Schauspielhaus*
30.03.23 AT-Innsbruck - Treibhaus
21.04.23 DE-Hamm - Kurhaus
22.04.23 DE-Illingen - Illipse
12.05.23 DE-Tübingen - Sudhaus
13.05.23 DE-Weikersheim - Tauberphilharmonie
14.05.23 DE-Wittlich - Jazzclub
10.06.23 DE-Hamburg - Elbjazz
22.06.23 DE-Timmendorfer Strand - Jazz Baltica
19.09.23 DE-Freiburg - Jazzfestival
20.09.23 DE-Darmstadt - Centralstation
23.09.23 DE-Oldenburg - Kulturetage
27.09.23 DE-Hannover - Pavillon
25.10.23 DE-Langenau - Pfleghof
26.10.23 DE-Kaiserslautern - Kammgarn
27.10.23 NL-Tilburg - Paradox
29.10.23 DE-Bochum - Christuskirche*
10.11.23 DE-Dresden - Jazzfestival
17.11.23 DE-Saarburg - Stadthalle
18.11.23 DE-Schwäbisch Hall - Neubausaal*


MARJA MORTENSSON
RAAJROE - THE REINDEER CARAVAN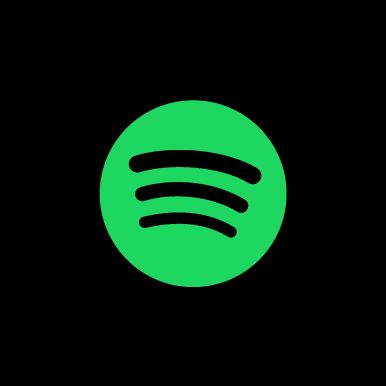 booking in the Nordic states:

post@marjamortensson.no
"The most memorable set was by Marja Mortensson, who took the mesmeric, chattering vocal tradition of the indigenous Sami people of Northern Europe – yoiking, as it's known – and arranged it impressionistically for drums, bass trumpet, tuba and electronics."

The Rolling Stone Magazine



19.05.23 FR-Coutances - Jazz sous les Pommiers, Trio
21.05.23 BE-Leuven - Abbaye Keizersberg, The Sound of Voices, Duo
22.05.23 DE-Cologne - Stadtgarten


23. - 26.05.23 available


27.05.23 NL-Nijmegen - Music Meeting, Duo

Marja Mortensson - vocals
Daniel Herskedal - tuba
Jakop Janssønn - percussions