Tinka Steinhoff Booking presents:

VERONIKA HARCSA & BÁLINT GYÉMÁNT QUARTET
"Harcsa is an amazingly versatile musician, a brilliant vocalist and gifted entertainer in the best sense."
allaboutjazz.com
Hi

Veronika Harcsa & Bálint Gyémánt Quartet is a Pan-European band led by two Hungarians. It is Songwriting by an educated Jazz singer with a huge range of tone. And it's all about the lyrics. Veronika is thoughtful and poetic and so is Bálint's guitar playing: this guy can destroy six strings in half an hour by his furiosity if he wants to - but also draw the most beautiful pictures without putting down the pen.

Accompanied by Nicolas Thys (bass) and Antoine Pierre (drums), two of the most demanded Belgian musicians of their generation, they build a quartet that really makes a difference. Their music is not something to just lay back to and enjoy the end of the day - it sticks, can hurt, heal, explode with beauty and it really matters.

It's not the easiest challenge bringing musicians from two different countries to play on stages all over the continent at the moment. If you want to try, we're in. But we decided to plan a release tour in Spring 2022. See two unlisted videos with new songs below!

TSB booking territory: GAS exclusively, Europe apart from Hungary in cooperation with AKM Management, Budapest.


Looking forward to hearing from you
Tinka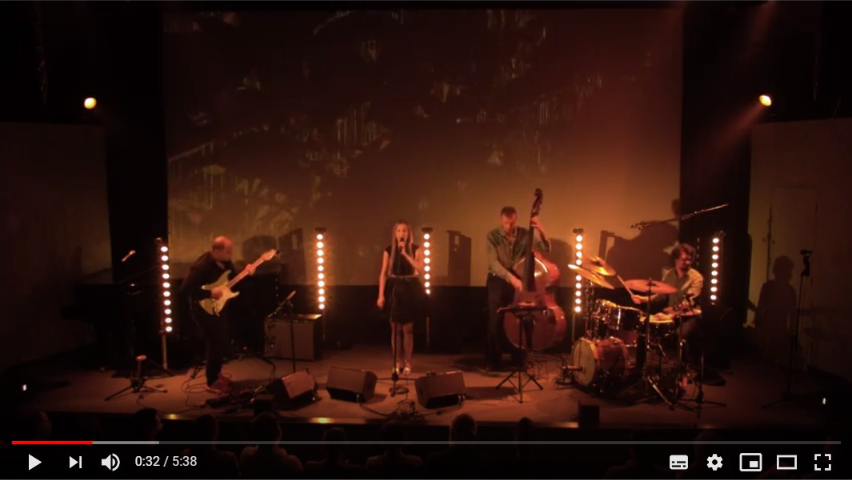 Line-Up
Veronika Harcsa, voice/

Bálint Gyémánt, guitar /

Nicolas Thys, bass / Antoine Pierre, drums
"Harcsa is an amazingly versatile musician, a brilliant vocalist and gifted entertainer in the best sense

."

allaboutjazz.com
"Harcsa, Gyémánt, Thys and Pierre have achieved a rare feat. Once you've listened to their album, you don't want to listen to any other music for a while." JazzThetik
"One of the best young European singers comes from Hungary." Jazz Podium
"It is high time that the rest of the world also pays the right attention to the creative Hungarians." Kultur
"A magnificent and bewitching album." LeSoir
"Wonderful!" Jazz Podium
"The duo achives with minimum effort a great effect!" Spiegel


Connect with the Veronika Harcsa:
Connect with Bálint Gyémánt:
08.10.21 DE-Neustadt am Rübenberge - Schloss Landestrost
09.10.21 DE-Agathenburg - Schloss