NEW on Tinka Steinhoff Booking:

Julie Campiche Quartet

The newest member in the TSB family is Julie Campiche, Swiss harp player, bandleader and composer. There is a whole world to discover about her, that woman has a very limitless way of approaching art. The focus here will be on her Quartet which features a young generation of Swiss musicians. The album Onkalo can be described as a tender, yet powerful and intense journey of harp, saxophone, bass and drums and an exciting sound palet of electronic effects. Below, you can find two videos: the first one a live performance at Jazzfestival Schaffhausen. The second one a produced video for the Single "Cradle Songs" of her current album.

Julie was chosen to play during the Swiss Showcase at London Jazz Festival last year (The video of the whole Showcase is totally worth the time!), the Quartet played at 12 Points Festival and she was on the short list for Montreux Jazz New Talent 2018. The four of them have been touring all over Europe during the past four years and the plan is to be doing it even more in a bride and clear future!

News:


> There will be a new album in 2022!

> Thanks to her interpretation of the famous and unforgotten final speech of Charlie Chaplin in The Great Dictator during London Jazz Festival, she recently was discovered by the French press (quotes below). You should really check out the video if you haven't yet, thanks to my passive aggressive linking ;-)

> Jazz Contre Band Festival invited Julie to be a focus artist this year, which gives her the chance to be introduced to many attending professionals from media and live business. She will perform with the Quartet and premiere the new repertoire of the upcoming album.

> If you see possibilities in 2021 to play for the Quartet, just come back to me. Or in 2022. Or 23. We'd be thrilled! Confirmed tour dates below.

I'm well aware that I am by far not the first one to having discovered Julie - but I'm happy I did now and I am absolutely sure that more and more will follow!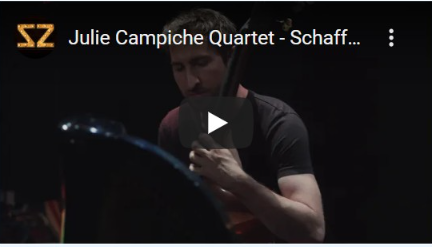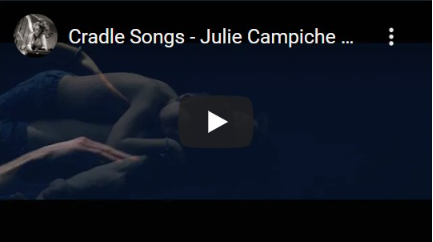 Line-Up:
Leo Fumagalli, saxophone & FX
Julie Campiche, harp & FX
Manu Hagmann, double bass & FX
Clemens Kuratle, drums


Press:

"This Swiss harpist looks the times we live in straight in the eye. Her music dramatically expresses the anguish that stirs within us and the healing solutions to which she aspires."

Telerama, FR


"She is one of the rare harpists who have made a place for themselves in the world of Jazz. Julie Campiche, composer and inspired instrumentalist, subtly intertwines electronic effects with acoustic sound to create somber yet luminous lyrical worlds."

Canard Enchaîné, FR


"Onkalo represents an impressive musical statement from Campiche and her well balanced and highly talented quartet. (…) Campiche is a composer of vision and ambition and these pieces impress with the broadness of their scope and their effective use of colour, texture and dynamics."

The Jazz Mann, UK


"More subtle, yet equally impressive, Swiss harpist Julie Campiche's UK debut revealed a unique voice both in her electronically processed instrument and the style of her playing."

Jazzwise Magazine, concert review Cheltenham Jazz Festival, UK
Julie Campiche on TSB (click on picture):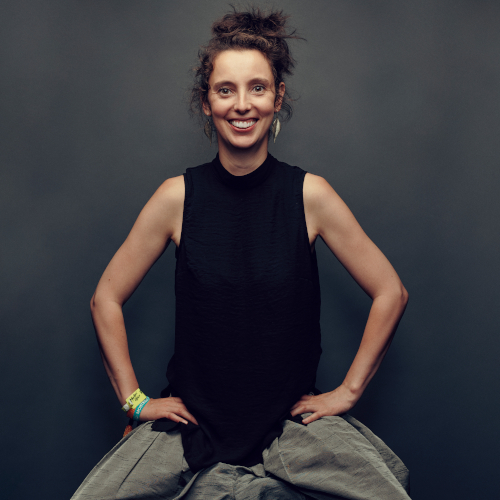 10.03.21 CH-Genf - Les Salons
11.03.21 CH-Bern - Yehudi Menuhin Forum
16.03.21 CH-Zürich - Helferei
19.03.21 CH-Vernier - Salle du Lignon
23.03.21 LU-Dudelange - Opderschmelz
07.05.21 DE-Wain - Kulturstadel
08.05.21 DE-Ulm - EinsteinHaus
13.05.21 CH-Basel - Bird Eye's


11.06.21 FR-Caen - PAN, tbc



19.06.21 CH-Dübendorf - Jazztage
03.07.21 DE-Burghausen - Jazz Festival
30.07.21 FR-Beaujolais - Festival Beaujolais en Scène
09.08.21 UK-Cardiff - World Harp Congress (to be postponed)
05.09.21 DE-Billerbeck -

Open air, tbc