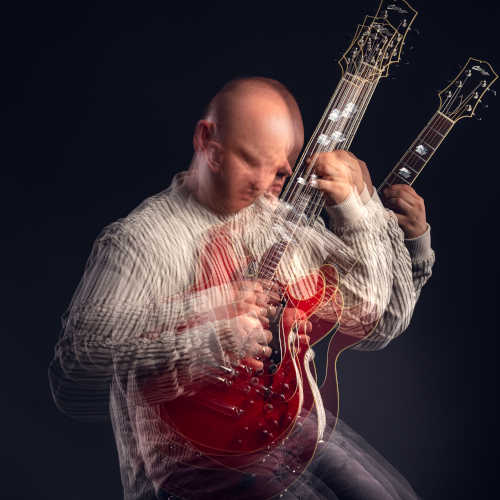 Bálint Gyémánt will release his new album in January 2024.
The Vortex of Silence, apart from the usual digital platforms, will be accessible in the format of a 180-gramm vinyl disc, a real treat to the eyes and ears. Though Gyémánt is an experienced musician in a variety of musical compositions (from duo to quartet and big band) this album was recorded in a trio, the dearest to his heart.
As a musician, he always demonstrates good taste and affinity to find the most fitting partners for his compositions. Those who share the same love - the love of music. The songs are imprints of a variety of stories and human interactions from the past years.
The Vortex of Silence allows the listener to reinterpret the harmony and chaos of the surrounding world through the music he created.
Silence and noise occupy the same space, where lights and shadows are dancing in unison while the listener finds himself submerged in the moment, living it through his own stories.
In the interpretation of the musician, the vortex of silence is a symbolic representation of a contemporary phenomenon once all of us must face. This record could become a torchlight and imperative for us to take courage and stand up for each other, to become the voice of the voiceless.
The new interpretation of a well-known Hungarian folksong titled Tavaszi szél (Spring's Breeze) also appears on the album. It feels like a breath of fresh air, a special place where the language of European jazz meets the very roots of Hungarian music.
Line-Up
Bálint Gyémánt – guitar
Vince Bartók – bass guitar
Dániel Ferenc Szabó – percussion
TERRITORIES
EUROPE EXCEPT FOR HUNGARY
AVAILABLE DATES
16.02.24 HU-Budapest - MÜPA / Trio
4. - 10. March 2024 and on request
24.09.24 DE-Kassel - Theaterstübchen