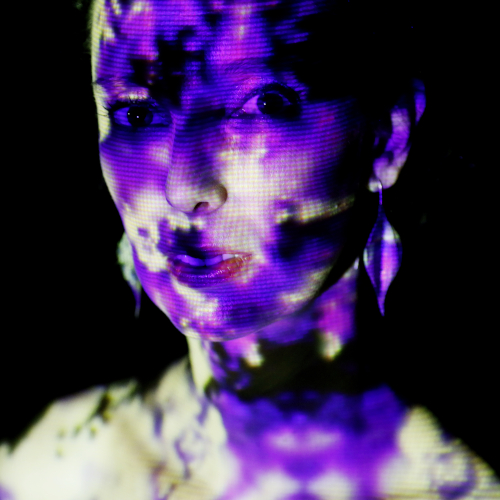 This quartet has put Swiss avant-garde jazz on the international map. The national press describes it as " One of the most exciting jazz bands in Switzerland. This is jazz of the European top class. " while the international press hails their innovation " This is the music of the future performed here and now. ".
These four companions have been on the road throughout Europe for five years. Their great complicity blossoms in their music, in which the ensemble is greater than the sum of it's parts. With a balance of great finesse, they push their limits to deepen their sound universe.
They create a music where the electronic effects of each instrument are intertwined in delicate yet powerful acoustic space, balancing structured passages with open improvisations. This uncluttered 'electro-acoustical' experience leaves room and scope for a wide range of exciting possibilities.
In November 2022, the Julie Campiche Quartet have returned with their sophomore album 'You Matter'. An experimental body of work, avant-garde jazz that has the magical, unexpected and emotive sounds of the harp at its core, with  a compelling and hopeful message to the world around themes of climate change, refugee crisis, the patriarchy and human identity in these dark and troubled times.
Leo Fumagalli, saxophone & FX
Julie Campiche, harp & FX
Manu Hagmann, double bass & FX
Clemens Kuratle, drums
TERRITORIES
exclusively: Germany and Austria
Booking in France by Ourida  Yaker tnsprod@gmail.com
ROW in cooperation with Ourida Yaker!

TOURDATES AND AVAILS
27.09.23 CH-Zürich - Jazz im Seefeld / 4tet
29.09.23 DE-Berlin - Jazzeszess / 4tet
13.10.23 FR-Paris - JazzContreBand / Solo
27.10.23 IT-Altamura - Teatro Mercadante / 4tet
18.11.23 CH-Sion - Ferme Asile / 4tet
21.11.23 CH-Geneva - Les Créatives Festival / 4tet
06.12.23 DE-Hamburg - Elbphilharmonie, Kammermusiksaal / 4tet
10.12.23 CH-Geneva - Villa Dutoit / Solo
20.12.23 AT-Innsbruck - Treibhaus / 4tet
17.01.24 FR-Nantes - Pannonica / 4tet
18.01.24 FR-Brest - Les Plages Magnétigues / 4tet
01.02.24 AT-Graz - Tubes Music / 4tet
02.02.24 AT-Graz - Tubes Music / 4tet
03.02.24 DE-Bamberg - Jazz Club / 4tet
22.02.24 CH-Bern - BeJazz / Solo
08.03.24 CH-Geneva - Saison culturelle Vernier / Solo (new project!)
12.03.24 DE-Kassel - Theaterstübchen / 4tet
14.03.24 DE-Cologne - King Georg / 4tet
"a genuinely live performance" Jazzmann (UK)
"There is an overwhelming feeling of synergy and closeness in the sound of the quartet that only comes from years of playing together." London Jazz News (UK)
" It was all powerful stuff, driven by the reined in pyrotechnics of Campiche's simmering rage and aspirations for change" Jazzwise (UK)
"The constantly evolving nature of the compositions makes this group's music difficult to describe, but liste- ning to it is a constant source of fascination as the moods and dynamics of the music mutate, the emotions ranging from joy to rage and addressing very human concerns." Jazzmann (UK)
"The Swiss quartet is undoubtedly an interesting and significant voice on today's jazz horizon." Donos (PL)
"One of the most exciting jazz bands in Switzerland. This is jazz of the European top class." Tagblatt (CH)
"This is the music of the future performed here and now." " a jazz harpist with an inspiring quartet, she takes jazz into another dimension." Cambridge Critique (UK)
"there is instantly a lot to be excited about with the Julie Campiche Quartet." "The way the Quartet orchestrate their ideas is admirable; to be able to find your individual sound and use it to speak out on the issues that matter, should be treasured and celebrated in the jazz scene." Jazz in Europe
"She is one of the rare harpists who has made a place for herself in the world of jazz. Julie Campiche, com- poser and inspired instrumentalist, subtly intertwines electronic effect with acoustic sound to create somber yet luminous lyrical worlds." Le Canard Enchaîné (FR)
" This Swiss harpist looks the times we live straight in the eye. Her music dramatically expresses the anguish that stirs within us and the healing solutions to which she aspires." Télérama (FR)
" Julie construit un univers, et sa musique, quand bien même elle sollicite le jazz, reste un moyen à cet effet." "La composition ose de subtils syncrétismes" " On ne se lasse pas non plus des modulations harmoniques auxquelles l'ensemble se prête, inattendues sans être aléatoires." Luxembourg Wort (LU)
"With discreet use of electronics, the perfectly staged tunes create a wide variety of moods and thus a co- lourful journey of sound that you want to take again right after the first listen." Concerto ★★★★★ stars (DE)
"The band leader shows, in every piece, how little one should give to prejudices. Her harp is not an exotic, but a multifunctional device that can be used for Afro grooves just as well as for finely spun solos or electronic sound manipulations - a surprisingly contemporary instrument." Rondo, das Klassik & Jazz Magazin ★★★★ stars (DE)
"mit feinen Saiten-Sounds und groovenden Elektronik-Zutaten gehörte  (Julie Campiche Quartet) 2021 zu den Höhepunkten der Internationalen Jazzwoche Burghausen." BR Klassik (DE)