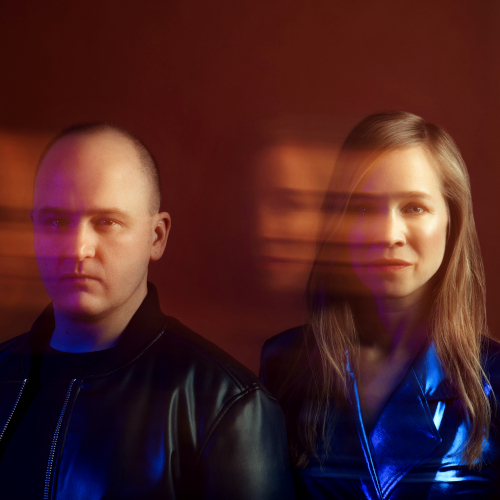 VERONIKA HARCSA & BÁLINT GYÉMÁNT QUARTET (HUN/BE)
Deutsch weiter unten!
About Time
High energy lever story tellers in a triangle between pensive Jazz, subtle Chamber Music and energetic rock
"About Time" is an album that is as exhilarating as it is harrowingly honest. From a poetic friction that captures intentions from the 1970s and combines them with the experiences of the present, a veritable sound for the future emerges. A sound Utopia full of hope and human warmth, but which does not hide the challenges which lie before us. The ambiguous title says it all - "About Time" is a piece of music that sets a benchmark, and which will be heard for a long time to come.
About Time
High energy level Singer-Songwriter im Triangel zwischen versonnenem Jazz, subtiler Kammermusik und energiegeladenem Rock
"About Time" ist ein ebenso beglückend wie erschütternd ehrliches Album. Aus einer poetischen Reibung, die Intentionen aus den 1970er Jahren aufgreift und mit den Erfahrungen der Gegenwart verbindet, entsteht ein veritabler Sound für die Zukunft. Eine Klangutopie voller Hoffnung und menschlicher Wärme, in der auf uns zukommende Herausforderungen aber nicht ausgeblendet werden. Der mehrdeutige Titel sagt es – "About Time" ist ein Stück Musik, das Maßstäbe setzt noch lange Gehör finden wird.
Veronika Harcsa, voice/ Bálint Gyémánt, guitar / Nicolas Thys, bass / Antoine Pierre, drums
TERRITORIES
EUROPE EXCEPT FOR HUNGARY
AVAILABLE DATES
17.03.23 NL-Maastricht - Stichting Jazz
16.04.23 DE-Lüdinghausen - Burg Vischering
20.04.23 DE-Hameln - Doubletime Jazzclub
21.04.23 DE-Westhofen - Hotel am Morstein
22.04.23 DE-Langen - Alte Ölmühle
23.04.23 DE-St-Wendel - WND Jazz
"Im Quartett rund um den vertrackt folk-inspirierten Gitarristen Bálint Gyémant trat die ungarische Sängerin Veronika Harcsa auf, und ihr manchmal zerbrechliches Timbre blühte besonders in einer sparsam instrumentierten Ballade über die Schwierigkeiten menschlicher Verständigung auf." BR Klassik
"Harcsa is an amazingly versatile musician, a brilliant vocalist and gifted entertainer in the best sense."  allaboutjazz.com

"Wie ein lebender Organismus atmet [die Musik] und offenbart mit wachsender Dauer viele ungeahnte Facetten." Jazzthing
"[…]das Duo der Sängerin  mit dem unverwechselbaren Timbre und dem Gitarristen Bálint Gyémánt, […] zum Quartett gewachsen, verliert ihre Musik aber nicht an Intensität, sondern legt an selbiger noch zu." Concerto, 5 Sterne
"Ein tolles Album, das aus der Masse der Jazzveröffentlichungen herausragt." InMusic
"Eine wunderbar leichte, zugleich aber sehr artifizielle Form des Jazzgesangs präsentieren Veronika Harcsa & Bálint Gyémánt mit "Shapeshifter" (beide Traumton). […] Songwriterjazz mit gleich starkem Hang zum Folk und Experiment." Westzeit
"[…] die zarte Poesie der Ungarin Veronika Harsca, die […] Bálint Gyémánt auf der Gitarre sanft untermalte, wozu zwei belgische Rhythmiker delikate Pattern woben." Westfalenpost
"A magnificent and bewitching album." Le Soir
---
PROMOMATERIAL [DOWNLOADS]