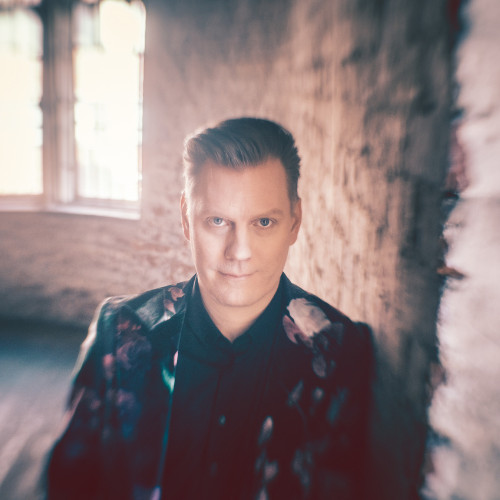 Introduction
Pianist Aki Rissanen (b. 1980 in Finland) quickly rose to be one of the top forces of the instrument in Finnish Jazz. Although originally classically trained, he always had an interest in improvised music. Rissanen is best known for his works (solo/trio) for British Edition Records and with Dave Liebman on German Ozella Music and Verneri Pohjola on Edition Records and on ACT Music in Germany.
His debut album Amorandom (Edition Records, 2016) with the Aki Rissanen Trio was critically acclaimed and he gained a fast growing reputation on the European scene. The album won the Finnish Grammy, the Emma Award for the Best Jazz Album of the year 2016. Since then the trio has released three more albums for Edition Records: Another North in 2017, Art In Motion in 2019 and Trio Live in 2022.
With the solo album Divided Horizon, released in 2021, he's focussing on solo piano and the unique instrument, the Omniwerk. The Omniwerk is an unique experimental hybrid keyboard invented by Finnish instrument builders inspired by Leonardo da Vinci's original concept. It both plucks and bows, combining a baroque era lute-harpsichord and violin-like sound in one.
The music of the new band Hyperreal with the Finnish trumpeter Verneri Pohjola and Swedish-Turkish drummer Robert Ikiz originates from many places. The music of the trio combines shamelessly lyrical Nordic jazz expression, Middle Eastern instruments and rhythms, creative use of electronics and breakbeats from the early 90's.
TOURDATES AND AVAILS
21.05.24 DE-Berlin - A-Trane / Hyperreal
24.05.24 DE-Gelsenkirchen - Public Jazz / Hyperreal
NEW BAND! 'HYPERREAL' with Verneri Pohjola & Robert Ikiz! enjoy a demo track below...
Omniwerk - a unique instrument inspired by Leonardo da Vinci:
Stream Lines, taken from Divided Horizon (2021):
'Aki is a tremendously musical, passionate and soulful person and has a high energy level. He is one of the best young pianists I have heard in years'. DAVE LIEBMAN
'Rising star around Europe' DOWNBEAT
"Advanced ideas with a street-sharp attack. Rissanen's fine trio is a formidable force, with fresh musical intelligence to match flawless techniques." THE GUARDIAN 
"Aki Rissanen is the one to watch- Finnish pianist's chameleonic virtuosity has seen him play with an enviable list of luminaries.. Rissanen is a musical storyteller, a jazz musician with something to say.  In short, there's a confidence in Aki Rissanen Trio's playing that is borne out of mutual respect and can take this group far. They are shaping up to become an important band on the European scene"  STUART NICHOLSON, JAZZWISE
"[…] hell auf eine ganz eigene Art, steckt in sieben Stücken mit Stil, Anmut und Eleganz ein breites Spektrum an Stimmungen ab." Jazzthing
"[…] eine seltsam konstruierte Maschine, deren Zahnräder, Pumphebel und Federn sich alle in einem eigenen Rhythmus bewegen […] diese akustische Apparatur bewegt sich kraftvoll und unbeirrbar vorwärts wie ein aufgemotztes Schneemobil." Rondo
"Die drei Musiker driften auseinander, entwickeln ein Eigenleben, nicht frei von dissonanten Anflügen, bis sich die Band in einem gemeinsamen Beat wiedervereinigt. Dies live mitzuerleben, ist durchaus ein Gewinn. […] Immer wieder schälen sich Melodien aus dem scheinbaren Chaos." DeWeZet
"Hiermit dürfte er endgültig angekommen sein." Stereo, 5 Sterne Musik, 4,5 Sterne Klang