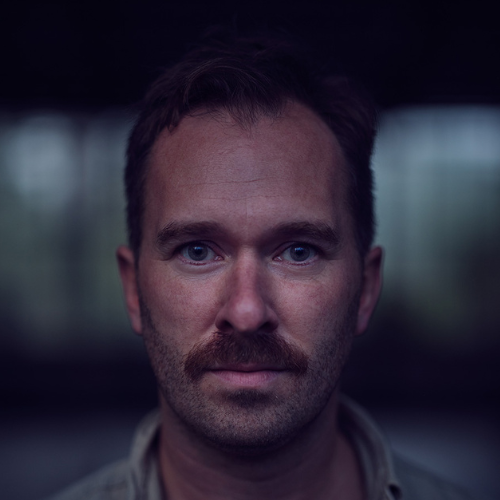 A musician with exceptional nuance, pianist Eyolf Dale's uniquely expressive improvisational voice is of ever-growing importance in the European scene. He is known for a great variety of ensembles; trio, duo, octet, jazz orchestra and more. But, the solo format is something very dear to him; "when playing solo, you really can't hide. You must be honest on all levels aim towards a deep connection with both the music and the listeners."
Dale is a true virtuoso that plays on all keys and uses the whole spectrum of the instrument. He is inspired by the sound of classical piano and the spontaneity of jazz. This, combined with a powerful rhythmical sense and a singing and emotive tone, he creates an expression of his own. Being a significant composer both in jazz and contemporary music, he often uses compositions as a starting point, but leaves plenty of room for the unexpected. The result is an instantly recognizable sound with an original blend of folk music, jazz, and classical music.
His solo EP " A patch of old snow" (2021), solo albums "Hotel Interludes" (2011) and "Hometown Interludes" (2013) received overwhelming reviews, and the latter was nominated for a Norwegian Grammy in 2013.
As he states with his own words: "Music helps me to understand and realise what my feelings or emotions are about. It helps me to make choices in life. To be in contact with my own compass"
A meeting with Dale as a soloist is highly recommended. It's also a meeting of nordic folk, classical and jazz influences, and the music is profoundly lyrical and emotive. 
Eyolf Dale is also part of:
TOURDATES AND AVAILS
18.08.23 NO-Oslo - Jazzfestival / Solo
19.09.23 NO-Hemnes - Jazz Club / Trio
20.09.23 NO-Bodo - Ad Lib Jazz Club / Trio
21.09.23 NO-Sortland - Jazz Festival / Trio
23.09.23 NO-Alta - Konsertpuls / Trio
24.09.23 NO-Tromsø - Jazz Club / Trio
23.11.23 NO-Skien - Skienjazzdraget / Trio
26.01.24 DE-Bonn - Beethovenhaus / solo
04.04.24 NO-Arendal - Jazzklubb / Trio
17.04.24 NO-Vossa - Jazzklubb / Trio
18.04.24 NO-Glåmdalen - Jazzklubb / Trio
For BEING:
"Until now he was known (...) mainly as the leader of the wonderful octet Wolf Valley, with which he creates a very colorful music, in which dramaturgy plays a special role. With "Being" Dale has now very successfully transferred this approach to trio playing. (Audun Kleive & Per Zanussi's) nuanced playing (...) contributes a lot to the richness of color of this record." Deutschlandfunk, DE
"BEING by Eyolf Dale has become a very emotional album. Often lyrical, always multi-layered and of enormous depth." hr2 Kultur radio, Jazz Now, DE
"The compositions are masterpieces of the trio art." SWR2, DE
"A subtle groove and intense lyricism that have already earned him more than 6 million connections on Spotify for his previous albums. A hypnotic beauty." France Musique, Open Jazz, FR
"This winter's big jazz album (...) Beautiful and imaginative from the piano trio by Eyolf Dale." Dagens Næringsliv (DN) Magasinet, NO
"Artistically sophisticated, but at the same time down to earth. In times of Corona, live music has become quiet. But with Being on the headphones, it's almost like "being there". LIRA Musikmagasin, SE
"A future piano classic" JazzThing, DE
"With its classic structure and playing freedom, Being has become a timeless jazz album that puts Dale more than ever on the global jazz map." Written In Music, NL
"Luxurious  [...] Huge [...] Beautiful [...] Demonstration of Power" Jazznytt, NO
"There will probably not be a more intelligent, more subtle trio record this year."Kulturnews, DE
Other reviews:
"Dale's debut as a leader on an important European jazz label is impressive at several levels – in conception, in execution and from a compositional perspective he succeeds in ticking all boxes." Stuart Nicholson , Jazzwise, UK 
"... it's becoming increasingly apparent that Dale is amongst the very best." Fred Grand, Jazz Journal, FR
"Jedes Stück ein kleines Drama, an dessen Ende man woanders steht als am Anfang" Deutschlandfunk Kultur, DE